Comments Off

on Cameron Highlands Attractions
Vegetable Farms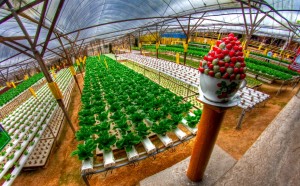 Same as other types of farms, the Vegetable Farms are also one of the major attraction of Cameron Highland. Some of the farm owners allow the visitors to visit their farms.Kuala Terla and Tringkap are example of big vegetable farms which are situated at the roadside and visitors could view these farms while travelling on the road. As a result of the increasing tourist arrivals, there are quite a number of smaller farms being created all over the highlands., producing everything from vegetables to flowers and strawberries.  Walk in tourists are main target of these smaller farms.  All sorts of stunning flowers together with vegetables and strawberries are produced from these farms. The other bigger farms which produce vegetables for the conutry's consumptions may not be shown in the the tourist map and are positioned in the areas of Kuala Terla and Bertam Valley.

Tea Plantations
Tea Plantations is the primary point of interest in Cameron Highlands. Every guest should not miss the opportunity to visit the tea plantation while visiting Cameron Highlands, otherwise the trip will not be considered complete. Guest visiting the tea plantation areas would learn about tea processing procedures.. You may chill out with a cup of tea at the cafe adjacent to the factory. The sceneries surrounding the plantations are enchanting which is just like a picture.
BOH Tea Plantation is a must-visit spot when you are in Cameron Highlands. The road drive to the BOH Tea Plantation is pretty an exciting experience itself. Boh Tea Plantation is the largest tea plantation in Southeast Asia which comprised of a total of 8000 acres planted with tea. Road is winding and narrow. Driver will normallu give a honk or two while turing at a corner to let oncoming traffic know there is a car coming.
Copthorne Hotel Cameron Highlands is located close to most of the Cameron Highlands Attractions mentioned above.